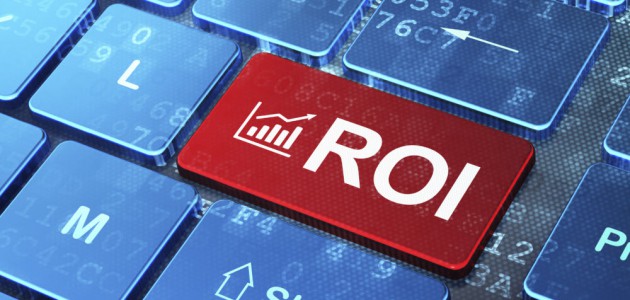 Today, a growing number of small B2B businesses are contributing the majority of their marketing spend to their web presence and our portfolio companies are no exception.  A conversation with one in particular has prompted the writing of this blog.   RMB Products, a rotational molder and liner of thermoplastic components for demanding applications revised their website a few months ago to increase the volume of qualified traffic and improve their on-site conversion rate.  The team at RMB put in long hours to help develop a user optimized site implementing a new wireframe design, improved content, and a search engine optimization strategy.  Accomplishing the aforementioned is a start, but how does RMB or other companies know if their e-marketing dollars are generating a return on their investment (ROI)?
The answer is simple: measure, analyze and optimize.  Today, on-site analytics give marketers the insight needed to make intelligent decisions about their online marketing strategy and to better quantify how to spend their time and resources.   In order to get started, your website should include analytics tools, such as Google Analytics and SEMRush, or integrated marketing automation software such as Autopilot, Hubspot, etc.
Regardless of your preference of tools, it's important to walk before you run.  A marketer can get lost in the web (no pun intended) of superfluous data and spend hours at a time gawking at the information the analytics tools provide.  Big data will bring tiny insights if you don't know where to start.  Here are five simple KPI's to measure your performance and better understand the efficacy of your e-marketing program:
Sessions (Visitors). A website should be the hub of any e-marketing strategy and be a primary target for your customers and potential customers. Sessions represent the amount of users (people) visiting your website over a given period. Measuring your total number of sessions will give you a "big picture" idea of how well your e-marketing strategy is driving traffic. If you notice your numbers drop from one month to the next, you'll know to investigate one of your marketing channels to figure out why. In a healthy, well-designed campaign, you should expect your total number of visits to grow steadily.
Channel-Specific Traffic. Found in the "Acquisition" section of Google Analytics, your channel-specific metrics will segment your traffic based on their point of origin. This is especially useful for a full-scale digital marketing campaign because "total visits" doesn't give you an indication of which channels are outperforming the others. The five main channels to keep an eye on are:
                     "direct," how many people visited your site directly;
                     "referrals," external links from other sites;
                     "organic," visitors who found you after performing a search and clicked on a non-paid link;
                     "social," visitors who found you through social media, and;
                     "email," visitors who came to the site from an email campaign such as Constant Contact.
Queries. Found in Google Analytics under "Search Engine Optimization" after installing Webmaster Tools. The queries section shows current and average keyword rankings, as well as organic search impressions, clicks and click-through rate (CTR) for each keyword.  The clicks tell you which keywords really drive traffic to your website. The amount of impressions, the CTR and the average position of your website for a search query can point out optimization potential.  Analyze search query movement to see which keywords provide opportunities for low-hanging fruit (i.e., ranking on the 2nd page of Google) or how certain efforts for a specific group of keywords are affecting rankings and CTR.
Bounce Rate. The bounce rate shows you what percentage of visitors leave before further exploring your website, also known as single-page sessions. If visitors are leaving quickly, make sure your content and search terms are well-matched; the cause of a high bounce rate may be visitors are not finding what they expected. Generally, you want the bounce rate to be as low as possible because the more time someone spends on your site, the more likely they are to convert and perform meaningful action.
Total Conversions. A conversion is a customer action that has value to your business, such as a purchase, downloading an app, visiting a website, filling out a form or signing a contract. Total conversions is one of the most important metrics for measuring the profitability of your overall marketing efforts. Conversion tracking can show you which landing pages and keywords are helping meet specific business goals by connecting them to actions.  If you know which landing pages and keywords bring you the most business, you can make more educated decision on how to market to potential customers and increase your ROI.
KPIs are an effective management tool because they translate complex measures into a simple indicator that allows decision makers to assess the current situation and act quickly.  Understanding which KPI's work best for your business will allow you to measure and analyze the right information and more efficiently optimize your e-marketing strategy.  Ultimately, it is not necessarily how much data you have, but how effective you are at gleaning actionable insights from that data to drive sales through your organization.
For more information on MCM Capital Partners and our Microcap buyout fund and our investment profile, contact us today.