Investment Interest in Sensors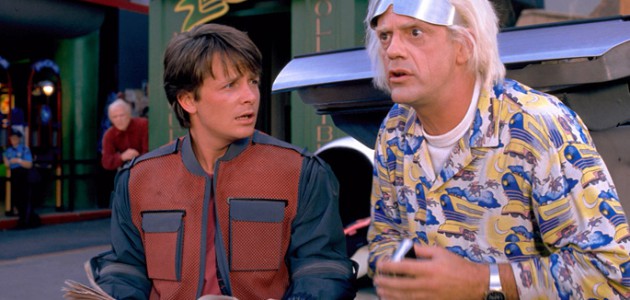 Sensors Taking MCM Capital Back to the Future
In 1989 Michael J. Fox, as Marty McFly took us "
Back to the Future"
again.  In the sequel to the popular film, Marty travels to the year 2015 where flying cars, time travel and auto-drying clothes were the norm.  As we sit here today, some of the movies predictions have actually come to fruition including video calls, 3-D home displays, biometrics, hoverboards (although not as cool as the movie) holograms, and now courtesy of Nike,
power lace shoes
. While we are not currently sitting behind the wheel of the flying car or wearing our auto-drying clothes, we may be closer than you think.
The phrase du jour over the last year has certainly been, and continues to be, The Internet of Things.  The Internet of Things (IoT) is rapidly changing the way we live our lives and do business.  It is transforming everyday physical objects that surround us into an ecosystem of information that will enrich our lives and soon make "Back to the Future" a reality.

When objects can both sense the environment and communicate, they become tools for understanding complexity and responding to it swiftly.  These physical information systems are now beginning to be deployed, and some of them even work largely without human intervention.  From appliances, to fitness trackers, to houses, to automobiles the IoT is bringing more and more things into the digital fold every day.
At MCM Capital, we are exploring investment opportunities benefiting from this trend, one of which is sensors.  A sensor is a device that measures a physical quality (e.g.; temperature, pressure, distance, etc.) and converts that measurement into an actionable signal.  They can be as rudimentary as an old-fashioned thermometer to a high precision digital device that is an integral part of an automatic feedback loop.
Technological advances in electronic control systems, decreasing cost expectations, miniaturization, and improved communication capabilities will drive remarkable growth across all segments of the sensors market for the foreseeable future.  In fact, BCC Research reveals in its new report, GLOBAL MARKETS AND TECHNOLOGIES FOR SENSORS, the global market for sensors and related technologies is expected to grow to nearly $154.4 billion by 2020, with a five-year compound annual growth rate (CAGR) of 10.1%.
Indeed, more and more businesses are adding sensors to people, places, processes and products to gather and analyze information to make better decisions and increase transparency.  Accordingly, Davor Sutija, chief executive officer at Thinfilm, suggests about a trillion sensors are required to power the billion connected devices in the market today.  Modern luxury cars provide a good example, with well over a hundred integrated, multiplexed sensors feeding over 50 microcontrollers.
Sensors are normally categorized in two ways, with the first being the physical quality to be measured. The list of these is extensive, and growing all the time, but can be subdivided into the categories of physical (temperature, pressure, color, etc.), mechanical (proximity, vibration, etc.), electro-magnetic (voltage, current, resistance, field strength, etc.), and chemical (pH, ion concentration, etc.).  A second way to segregate the market is by the measurement technique. For example, temperature can be measured by the expansion of a mercury in a graduated glass column or by the change in voltage of a thermocouple.  Not surprisingly, most physical qualities can be measured in multiple ways and the right choice depends on the accuracy required, range of measurement, operating environment, and cost.
Our intent is to focus on application specific sensors operating in smaller niche markets.  Sensors continue to improve in quality as they become more specific and robust. They are often smarter and impart more information and yet they are becoming less expensive because of improved production methods.   The majority of these application specific sensors are developed and produced by smaller B2B manufacturers, which fits well with our investment criteria.  These companies have recognized situations where general-purpose sensors are not adequate for the task.  This may be due to the harsh environment in which the sensor operates, or a unique requirement for longevity, accuracy, etc.
Additionally, some markets require specialized designs, which represent a barrier to entry for generic systems.  For our investment purposes, we are focused on manufacturers serving the following end markets:  aerospace, energy (production, distribution & usage), medical, and water quality & distribution.
Based on recent developments in technology, technological and price barriers will be removed over the next few years, creating new applications for sensors in a wide range of industrial sectors.  Consequently, a company with valuable intellectual property, unique technical capability and a strong customer base can represent an attractive acquisition candidate.  Now if only we had the 2015-2045 Almanac…