Small Company Leadership…It's All About The Team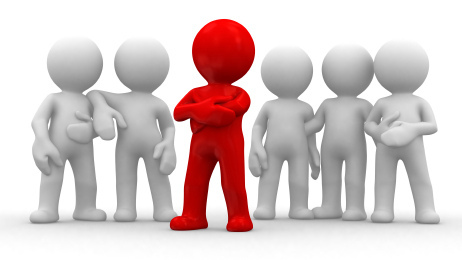 The power and prestige of large company CEOs are a celebrated part of our American culture, but as a group, small company presidents have just as much impact on the national economy.  Of the 115 million private sector jobs currently in the US, 49% are in companies with less than 500 employees and 35% are in companies with under 100. Even these figures understate the importance of small business to our economy, because it is the small businesses of today that grow into the large industries of the future.
Clearly, effective leadership of small companies is as critical to the national economy as it is to the owners and management of the companies themselves.  The key question is: "How to do it well?" Unlike the CEO of a Fortune 500 firm with an army of staff & consultants, the small company president typically has relatively limited human and financial resources. Conversely, he or she does have certain advantages:
Lines of communication to customers, suppliers and employees are short (and therefore fast);
Decisions can be made and implemented rapidly;
The results of business strategy & tactics, both good and bad, are readily apparent and adjustments can be made quickly.
So if the keys to success are agility and quickness, it might be a good idea to look at the leadership principles of an organization famous for those traits: the United States Marine Corps. Although they are the smallest of the U.S. Armed Forces, at around 200,000 members the Marines are still a large organization.  However, they are trained and organized to operate as small, independent units.
Let's start with defining leadership. The first definition in my dictionary is "the capacity to lead" – not very helpful. The second is "positioned at the front" – much better, but somewhat lacking in detail.  My personal favorite came from my Drill Instructor, who said that "a great leader isn't someone who simply orders his Marines to do something; but rather, someone who motivates his men to want to do what it is that he wants them to do."
So, how is that done?  Well, let's first go back to Webster and elaborate.  A great leader "leads from the front".  In business terms, that means taking responsibility for one's decisions, both good and bad.  It also means not asking your team to do something that you wouldn't personally do.  That could be working late, travelling out of town, or following company procedures.  And it means setting the example for the behavior pattern you want your company to have. If you, as the leader, come in late, leave early, or spend a lot on company dinners, it's a good bet that your people will too.
So much for improving yourself, let's get on to what the Marine Corps Leadership Guide says about improving your team.
First and foremost is communication.  Communicate as much as possible: the overall mission, the individual's specific goals and how he or she is performing in regard to each.  Remember that good communication is built on integrity – never lie or mislead your team.  You can say "I don't know" or "I don't want to tell you", but be straight with your team – ALWAYS.
Second is delegation. Delegate as much as possible and as far down the chain of command as possible, and make sure you delegate authority commensurate with the responsibility.  People tend to learn more from their failures than from their successes. It's your job communicate to them when they've had either.  Additionally, make sure you communicate quickly enough in difficult situations to keep the failures as "learning experiences" and don't let them get to the disaster stage.
Publicize performance & celebrate success. Tell your team they're the best – and then tell them again. Notice I emphasized "team", not specific individuals. That doesn't mean ignoring individual excellence, but put team performance first. The strategies you put in place (for business development, for compensation, etc.) should be for the overall company, not specific functions such as sales or manufacturing.
Hire the best people that you can and train them relentlessly.  Mix experienced people with new hires and encourage peer pressure to excel as a team, not as individuals. A fully qualified employee should know how to do his job, his subordinates' jobs and his direct superior's job.
Encourage people to bring forward bad news just as fast, or faster, than they deliver good news.  And when they do bring forward a problem they should have a proposed solution.  As Clint Eastwood (playing a Marine Gunnery Sergeant in "Heartbreak Ridge" ) said, "You're paid to improvise, adapt and overcome."
At MCM Capital, we have over 20 years of experience in small company leadership and its development within our portfolio companies. We encourage personal and team development and facilitate the sharing of best practices.  If you're interested in learning more or in how your company might become part of the MCM group, feel free to contact us at info@mcmcapital.com.