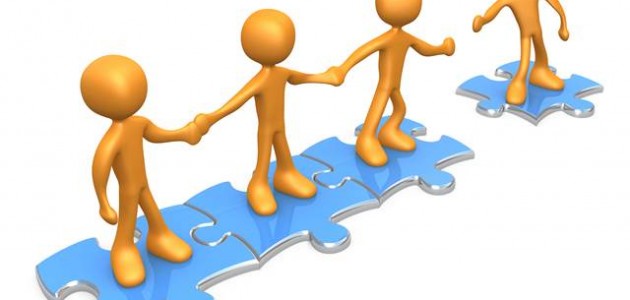 "If you don't go to somebody's funeral, chances are, they won't come to yours."
—Yogi Berra
Sounds pretty morbid, but it's the truth. As Yogi Berra so eloquently put it, relationships require a quid pro quo. In a previous blog I had challenged the reader to begin to think about relationship building as "farming" rather than "hunting" in order to become a value added resource and turn their contacts into relationships. Contrary to popular belief, relationship building is not about give and take, it is about giving. Develop, nurture, and cultivate your relationships if you would like to see them grow and bear fruit. To succeed in today's collaborative, client-driven, networked economy, companies must take advantage of the strength of their business relationships which leads us back to the most fundamental aspect of business, something our country was built on: Capital…Social Capital that is.
Social capital is, in fact, very similar to its monetary sibling. It, too, is accumulated by an individual or a business and used, or is available for use, in the production of wealth; however, unlike its sibling, it is not depleted by use, but in fact depleted by non-use. Put more simply, social capital is created through the sharing of resources with personal and professional networks. These resources could include ideas, knowledge, information, opportunities, contacts and, of course, referrals. The more resources you bring to the table, the greater your social capital.
Social capital is built by design, not chance. According to Wayne Baker, author of Achieving Success Through Social Capital, "Studies show that lucky people increase their chances of being in the right place at the right time by building a 'spider web structure' of relationships that catch information." Furthermore, according to Baker, "Success is social; all the ingredients of success that we customarily think of as individual-talent, intelligence, education, effort and luck-are intertwined with networks."
Thus, networking is instrumental in building social capital. Networking is more than showing up, shaking hands and being witty at a cocktail party. Networking is sharing information in a proactive or reactive way without expecting anything in return. It's about building long-lasting connections with other professionals strongly rooted in a bond or connection developed over time. It's being genuine and authentic, building trust and relationships, and seeing how you can help others. Networking is also about following through and connecting the dots. For example, two years ago I had lunch with a Partner at a local CPA firm. During our conversation I had articulated our investment interest in niche manufacturers of engineered materials (thermoplastics, technical ceramics, and high-performance composites). He quickly explained he had a client fitting this description albeit they were not currently looking for a financial partner. A few weeks ago (more than two years later) he gave me a call and mentioned his client was thinking about a recapitalization and without hesitation or an expectation of something in return, he thought of MCM. A week later we met with this gentleman as he introduced us to the owners of the business. While it is not a fit for us, we offered our advice and connected him to someone we thought could be a strong potential buyer or partner.
Barriers to initiate and begin to develop relationships have come crashing down. Technology alone has made it much easier to communicate with your suspects, prospects, existing customers, and referral sources. However, this also means it is easier for competitors to gain access to your network, thus continuing to maintain good relationships with clients is vital. To maintain good relationships and trust, it takes a plan and ongoing strategies for success. As your network or 'spider web structure' continues to grow you may find it difficult to maintain regular communication and see your social capital depleting. Leverage technology to build and maintain your social capital. Augment face to face interactions with virtual ones, (but be careful not to displace them), send a text message, make introductions through LinkedIn and Facebook, re-tweet an interesting article, refer to another group in an email blast, or ahem, like and comment on a blog. Whether they're partners, investors, employees or the community as a whole, enhancing daily business relations can unlock many great opportunities for a company, especially in terms of accelerating growth, building value, entering new markets, and pooling expertise.
In short, social capital measures the degree of influence which we have through our networks. It's crucial to success in business. Successful businesses understand the value of building their social capital as well as their products. As you invest your time in developing your social capital, know that you are, in fact, also increasing your financial capital.
For more information on our Microcap buyout fund and investment principles, contact us today.