Variable Compensation-What Works and Why – Part I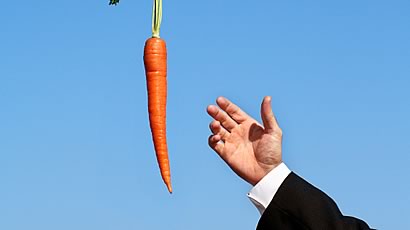 Before we start on "what to do", let's talk about "why we do it".  Variable compensation can be used for any combination of the following reasons:
Align employee financial return with company financial performance;
Encourage specific patterns of behavior among employees;
Share the "fixed cost risk" of compensation between employee and employer.
For the purposes of a blog, let's separate variable compensation into two types: bonuses and incentives.  Bonuses result from the achievement of a long term goal, and are usually paid annually.  Incentives are meant to encourage specific behavior and are usually paid more frequently (monthly or even weekly for hourly works).
Part I of this blog will cover bonus compensation while Part II will cover incentive based compensation.
So, what makes a good bonus program?  Ask yourself these questions after you've designed your program:
Setting Expectations … This is inevitably the most important but also the hardest to control.  Do your employees have a realistic idea of the amount they are likely to receive?     One of the most exasperating experiences for a manager is handing out bonus checks only to find that everyone in the room is angry or disappointed.  Remember, people react positively when they're expectations are exceeded, so it's always better to "under promise and over deliver".
Clear Objectives … Do your employees know

exactly

what the goals are?  Sales? Profitability? Productivity? Customer Service?
Quantifiable Measures … Can performance be tracked numerically or with a simple "Yes or No" (with a minimum of subjectivity)?
Fairness … Are rewards spread among all who are involved in achieving the goal?
Realistic and Achievable … Does it meet the "Rule of Thirds"?  (1/3 of the time it pays near the max; 1/3 of the time it pays little or nothing; 1/3 of the time it pays in the middle)  Stretch goals are fine, but if the program rarely pays out, it will be ignored and the intent of the compensation is wasted.
Simple to Communicate … Does it follow the KISS rule – "Keep it simple, Stupid".  It's easy to get carried away with clever plans, but they're only clever for their creators, not for the people they're meant to reward.
Generate Enthusiasm and Buy-in … Are employees excited about the program? Do they talk about it? If they don't, the program might as well not exist.  But if you follow the rules above, this should come naturally.
If you answered "no" to any of the above, go back to the drawing board.  Bonus plans can be dangerous, but if properly constructed, they can be effective tools for motivating employees, improving performance and controlling costs.
Harry Shimp is the current CEO of Dexmet Corporation, a portfolio company of MCM Capital Partners, a Cleveland based private equity firm focused on acquiring niche manufacturers, value added distributors, and specialy service companies that generate up to $75 million in annual revenues and have enterprise values up to $50 million.  Additionally Mr. Shimp serves on MCM's Board of Operating Executives.