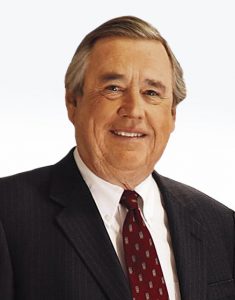 It is with a heavy heart, we announce the passing of Mal Mixon, long-time mentor, friend and one of MCM's founders.
28 years ago, Mal took a risk on a young man with limited experience, too much confidence and a great deal to learn, to launch MCM.  I will never understand why but am so appreciative he saw something in me to suggest it wouldn't end in disaster.  Far, far beyond the economic well-being MCM has provided my family (as well as many other MCM stakeholders), Mal ushered me down the well-lit career path I had been yearning for and consequently, provided that same opportunity for many others at MCM as well.  I write this note at age 63, genuinely satisfied with my career.  How many can say that?  I can't be more thankful.
Mal was an incredibly rare individual who taught me many lessons, most by example, not the least of which was the importance of tackling challenges head on with conviction and optimism.  The old adage about a glass being half full or empty, ha, to Mal a few beads of sweat dotting a glass on a hot day was a sign of outsized opportunity.  His optimism rubbed off on me and our firm as well.  I doubt we could have achieved the same success without his influence.  His love of life was effusive and infectious.
It's hard to imagine not being able to pick up the phone and talk shop with Mal or see him at our annual meetings, he will be forever missed.  My thoughts and prayers are with the entire Mixon family.