Pocket Full Of Chips And Still Playing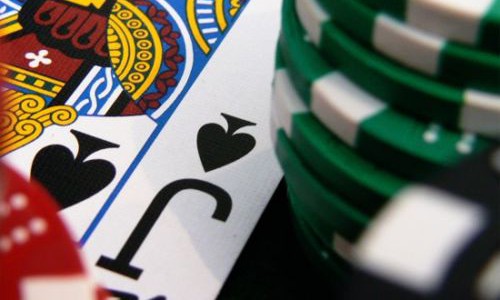 Imagine sitting at the final table of the World Series of Poker.  The first hand has just been dealt and you occupy a cushioned seat sandwiched between Doyle Brunson on your right and Johnny Chan on your left.  You carefully take a peek at your hole cards and immediately see pocket jacks and your heart starts to beat faster as you begin to ponder the best strategy to procure as many chips as possible.  As quickly as those thoughts have entered your mind Doyle Brunson has instantly declared his strategy in the form of "all-in" bet.  Now the action is on you and suddenly the pocket jacks lying under your lucky horseshoe amulet aren't looking so good.  You shift anxiously in your seat, your palms are sweating and you try to keep your hands from trembling as you contemplate your decision.  Pot odds, hand percentages, body language, inflection, intonation, timing, chip stacks, payouts; thoughts racing through your mind as if it were a speedway, but no matter the vehicle the road ends with only two options: fold or call.  But what if a third option existed? What if you could hedge your bet? What if you could grab the majority of your chips off the felt, dump them into both pockets and THEN call the bet?  Would that make your decision easier?
For most business owners who have spent their entire lives building and growing their companies, seeking liquidity is a lot like sitting at the final table.  You hesitate to put all your chips at risk as you have already taken significant risks in earning this seat next to pokers elite, but you still want to have the opportunity to win the big pot in the center of the table.  MCM Capital Partners has been providing entrepreneurs this opportunity since 1992 through leveraged recapitalization's.   A leveraged recapitalization is a transaction that introduces outside capital from an equity sponsor (i.e., a private equity firm) and a debt provider, allowing an owner to create liquidity and diversify holdings while still maintaining either a majority or minority ownership in a company. 'Taking some chips off the table', a recurring idiom when referring to a leveraged recapitalization, begins to illustrate the benefits this type of transaction can provide for business owners.  For an in-depth description and an example of a leveraged recapitalization please refer to the anatomy of a leveraged recapitalization white paper.
Beyond providing liquidity or diversifying one's wealth, a leveraged recapitalization offers numerous benefits to selling shareholders who are not ready to retire including the opportunity to share in the future success of the business.   Post transaction an entrepreneur will maintain continued equity ownership in an amount suitable to their personal desires.  This allows the seller to financially share in the upside of the business via a "second bite of the apple" in the event of a future sale or liquidity event.  Some other benefits of a leveraged recapitalization include:
Ongoing control and maintaining corporate culture
Facilitation of estate considerations
Buyout of possible shareholders with different objectives
Preservation of the management team
Freedom from personal guaranties
A financially strong partner with capital to fund future growth
A leveraged recapitalization is a great alternative liquidity play for private owners seeking to maximize the value of their business and still remain in the hand.  Next time you find yourself sitting next to "Texas Dolly," shovel the majority of your chips into your pocket, call his ten-two off suit and begin to rake in a potentially bigger pot.
For more information on our firm and how we might be able to work together, please contact us today.