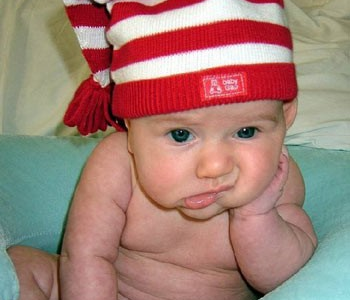 Eh… granted, not eloquent but an apt description of the current state of our economy. During the second half of 2012 many macroeconomic indicators pointed to a decelerating economic recovery and indeed we saw a slowdown in orders across several of our B2B portfolio companies during this period. This was not unique to MCM Capital as evidenced by the PMI, falling below 50, the dividing line between growth and contraction, for four of the last six months as presented graphically below.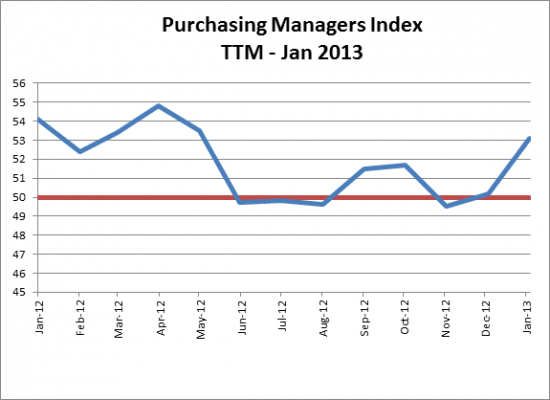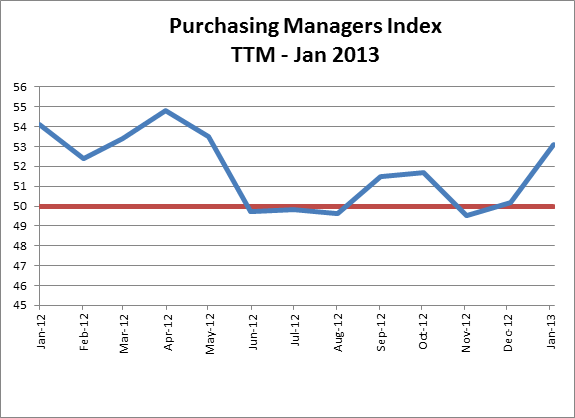 Note: A reading above 50 percent indicates that the manufacturing economy is generally expanding; below 50 percent indicates that it is generally contracting.
A recession in Europe, slowing growth in Asia and the so called Fiscal Cliff (sorry, I promise not to use that phrase again) all were contributors. Encouragingly, the January PMI was 53.1, the highest reading since May 2012 and we are seeing relatively stable economic activity. However, at the risk of sounding like a broken record, unemployment while down from 10% during the trough of the recession, remains relatively high at 7.8%, acting as a governor on growth. Further, reigning in government spending, albeit desperately needed for the long term health of our country, will depress GDP growth in 2013. The following chart depicts the unemployment rate along with GDP growth (contraction):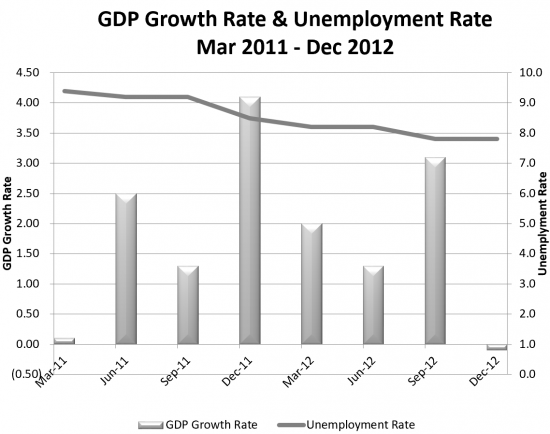 The million dollar question is whether Q4 contraction is a harbinger of more bad news and possibly recessionary conditions in 2013. We take comfort in the resiliency and diversity of the U.S. economy manifest by improving strength in housing, commercial and automotive industries providing a counterbalancing effect to the aforementioned challenges. Summarizing we continue to expect 1-2% GDP growth in 2013, effectively a no growth, but stable economic environment…eh.