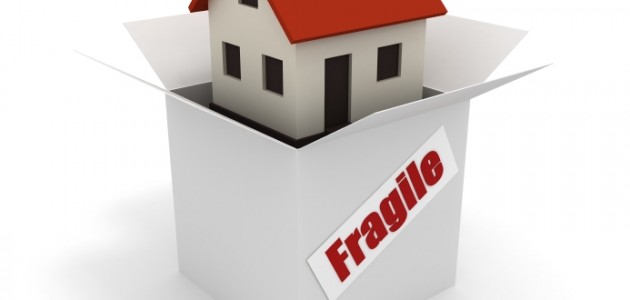 Beginning in 2008, we have been painfully reminded how important a healthy housing market is to our GDP. As a point of reference, new housing starts plummeted a whopping 77% from a peak of 2.5 million new units in 2005 to a paltry 583,000 units in 2009. New housing starts in 2010 (605,000 units) and 2011 (624,000) are only slightly improved and remain far below the 1980 through 2011 historical average of approximately 1.4 million units per annum. Although housing remains a drag on the economy, most other major markets such as automotive have experienced substantial recoveries from recent nadir's begging the question: When will the housing industry recover?
Public market investors are betting the recovery is close at hand as evidenced by the Standard & Poor's Supercomposite Homebuilding Sub Industry Index which has increased 37% year to date (as of 6/27/2012). Further supporting investor optimism, on June 27, 2012 the third largest domestic homebuilder, Lennar, reported a 40% rise in new orders and a 22% increase in revenue and more favorable pricing for the quarter ending May 31, 2012.
At MCM Capital, we track a number of key macroeconomic indicators impacting our portfolio and investment strategies.  For instance, we track housing related measures, an indicator having a direct impact on StyleCraft Home Décor, one of our portfolio companies we opportunistically acquired in the depths of the Great Recession. StyleCraft, a designer of home décor products such as lighting, occasional furniture and framed wall art is experiencing rapid growth due to superior management execution and a more favorable macro-economic climate. Their business is highly correlated to an improving housing market. Nominal new construction in the housing market has brought the supply / demand equation much closer to equilibrium, which in our view has played a significant role in the market's stabilization.
Housing value trends are another indicator of the industry's health. The long term average housing appreciation rate approximates 3.4%, closely equating to the rate of inflation. In contrast, from 2000 through mid-2006 housing values appreciated by 12%! Subsequently, home values experienced a steep and pronounced drop which appears to have abated. All other things being equal, we would expect to see new residential construction trending back to historic averages of around 1.4 million units. Unfortunately, all other things are not equal. Approximately 2 million homes are in foreclosure with some meaningful number destined to fill market demand. Additionally, a persistently weak labor market and tougher underwriting requirements will further constrain a rapid rebound. Nonetheless, we believe housing will steadily improve over the next several years and be a net contributor to economic growth. Consequently, we are exploring a number of add on investments for StyleCraft and searching for another platform company in the building products industry.
For more information on our Microcap buyout fund and investment principles, contact us today.