Business Analytics – What Are You Missing By Not Measuring?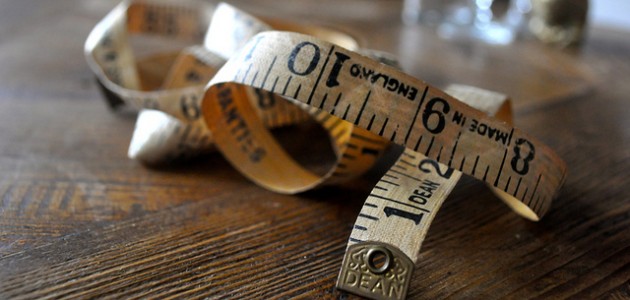 As a CEO, wouldn't it be nice to be able to instantly access sales margin information to better forecast next month's profitability, determine whether you should run a sale on certain items to hit year-end sales figures or instantly see how your new sales representative is performing in Louisville… all while you may be half way around the world visiting one of your manufacturing facilities? The answers may be found through a little bit of measuring.
Business analytics refers to the skills, technologies, applications and practices for continuous iterative exploration and investigation of past business performance to gain insight and drive business planning. Business analytics focuses on developing new insights and understanding of business performance based on data and statistical methods. Instant access to data and information via the Internet combined with a host of new software platforms built by the likes of SAP and Microsoft is rapidly advancing the use of business sales and purchasing analytics. This practice of analyzing historical data from different sources and summarizing the data into useful knowledge can be used to increase revenue, cuts costs, or both. Two of MCM Capital's portfolio companies (ESSCO and StyleCraft) are leveraging enormous quantities of data they have amassed over the past decade to compete on analytics in incredibly compelling ways. While a CEO must justify the cost of implementing a business analytics program, it took just a few weeks for the CEO of ESSCO to realize the benefits of its new business analytics program.
ESSCO distributes over 10,000 repair parts and accessories for floor care equipment to independent dealers, floor care online retailers and discount retailers. Since MCM acquired the business in 2005, we have encouraged management to begin utilizing the available technology to grow the business. The Company has embraced technology to implement an e-marketing strategy, operate a national network of distribution centers boasting 98% on time delivery rates, and offers its 5,000 customers one of the only fully-functional e-commerce websites in the industry.
However, it was only a year ago that ESSCO implemented a sales analytics solution having revolutionized the management team's ability to more effectively manage its sales force, inventory and vendor relationships.  In its most simplest form, ESSCO's business analytics platform is taking data already available to its IT department and makes the information more widely available to the entire management team, simple to access via the internet and gives them the ability to produce results on a real-time basis. Vizion Solutions, a Cleveland based company, has enabled ESSCO to completely decentralize the means by which it can parse data from its IT function to the entire ESSCO executive team.   According to the Director of IT, "no longer does the VP of Sales have to request a report from the IT Department on the monthly productivity of salespeople. Rather, reports only being generated by the IT department 6 months ago can now be generated on a real time basis by the department manager needing the required information." The "Dashboard" module graphically breaks down daily, weekly, monthly sales numbers, customer and product profitability and allows management to compare sales and margin information to budget and prior year numbers. Since the implementation of this program, management is now able to: (1) stem a sudden, and unexpected, decline in a customer's ordering pattern due to a competitor's attempt to drop prices to buy business; (2) adjust prices upward/downward for any of its 12,000+ SKU's based on competitive dynamics or a desire to move certain inventory; (3) measure the increase in sales due to short term pricing and promotion efforts; and (4) monitor the effectiveness of a recently hired salesperson.
Business analytics can answer questions like why is this happening, what if these trends continue, and what will happen next. Maintaining a business analytics program can empower management teams to meet their goals by providing them with accurate and trustworthy information; helping them define, plan, and align performance goals and metrics; enable them to respond instantly to competitive dynamics as they unfold; and learn from best practices, adapt, and continuously improve over time. Is it time for your business to be measured?
For more information on our Microcap buyout fund and investment principles, contact us today.