A Partner In Good Times And In Bad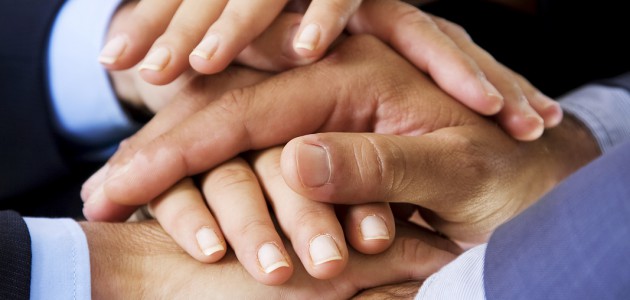 Recently I attended the wedding of my wife's nephew, David and his beautiful bride, Kerry. It was great fun watching David, while standing at the alter awaiting his bride, mouth a "wow" to his family upon seeing his stunning bride enter the church and walk down the aisle. Appropriately, the service was uplifting and featured a sermon focused on David and Kerry's commitment to each other and how life's challenges will test that commitment.
The Deacon's oratory caused me to reflect on the commitments MCM makes to our various "significant others" inclusive of our board, limited partners, financing sources and portfolio CEOs. I was also reminded how easy it is to be a good partner during the honeymoon phase of any relationship, personal or professional. However, the strength of any long term partnership can only be tested during trying times. Recently, the 2008-2009 economic environment more than provided the proper circumstances to test the mettle of our partnerships. During this period we remained committed to our portfolio CEOs and provided financial support where and when needed. Consequently, our portfolio emerged financially strong and well positioned to provide us with significant returns on our invested capital. Further, I am truly pleased with, and appreciative of, the support and confidence we received from virtually all of our limited partners and lenders at a time when many feared we may be headed toward a 1930's style Great Depression. In particular, I reflect on the portfolio company support provided by two of our long term senior lending partners. In each case, they facilitated management's ability and latitude to navigate this troubled period by seeking mutually workable solutions without being heavy handed or highly restrictive in protecting their self-interests. Their trust in MCM was earned over many years by, as one of our senior lender's articulated, "doing the right thing". I wish I could say all of our partnerships mirrored the aforementioned.  To our disappointment, we and management had to overcome the grandstanding of one particular financing partner who revealed their true colors by focusing solely on their self-interest which they apparently deemed to be at odds with other stakeholders. I am proud to say with management's hard work and our financial support the company is performing very well in spite of their behavior.
In general, we have been blessed to partner with many excellent business leaders who have admirably steered their respective companies through good times and bad. However, we are not blindly loyal and, in no small measure, our success is predicated on our ability to select superbly talented CEO's and a willingness to recognize errors in judgment on a timely basis. Replacing a CEO on a timely basis at an underperforming company is always a gut wrenching decision and is never black and white. To facilitate these decisions my partners and I are constantly challenging each other's respective portfolio company assessments and leveraging the perspectives of outside portfolio board members. This process, when coupled with many years' experience in managing a portfolio, allows us to strike the right balance between being highly supportive partners to our portfolio CEOs while retaining a willingness to make changes when necessary.
I am not sure what the future holds; however I am sure MCM will remain committed to our "significant others" for better or for worse, through good times and in bad, in sickness and in health, until divestiture do us part.
MCM Capital Partners is a Cleveland based MicroCap private equity fund investing in niche manufacturers, value added distributors and specialty service businesses. For more information on our private equity firm and investment principles, contact us today.