Wellness Programs And Increased Earnings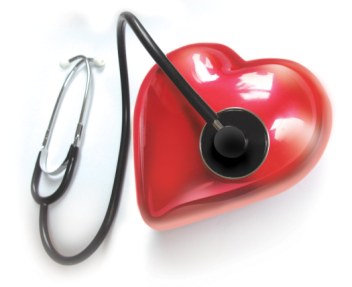 With health care costs soaring (rapidly approaching 20% of the nations GDP) and businesses seeking ways to become more profitable, every CEO is desirous of lowering health care costs, pharmaceutical claims and short and long-term disability claims.  There are numerous strategies to lower health care costs ranging from the unpopular reduction in coverage amounts to asking employees to pay a greater share of the costs to the moderately more popular health savings accounts.  However, more and more CEO's are realizing that investing in a multi-faceted Wellness Program can actually lower companies health-care costs, which will lead to increased profits, and, equally important, a more committed and productive workforce.
Countless studies involving privately-held businesses suggest that after a Wellness Program is in place for 2-3 years employers can expect a 3 to 1 return on investment by changing employee behaviors (healthier lifestyles, less alcohol use, improved nutrition habits, etc), along with a reduction in work-related injuries, which lead to fewer health care and worker's comp claims, as well as reduced sick-leave absenteeism, improved morale and increased employee retention, which all lead to increased productivity.
Patrick Trotter, President of Health Solutions recently stated, "the biggest mistake companies make about wellness is they don't realize they have to make an investment to get a return" and based on his 2,400 clients, he can "almost guarantee a company that in 24 to 36 months, they will have a $5 to $6 return on investment if 85% of employees participate" in a multi-faceted Wellness Program.
Every CEO of a small cap private company needs to know Uncle Sam is actually here to help you on implementing a Wellness Program.  Beginning in 2011, the law authorizes grants totaling $200 million over five years for lower middle market companies implementing Wellness Programs focused on efforts such as improving nutrition, smoking cessation, increased physical fitness and stress management.  Additionally, beginning in 2014, employers will be able to offer reward payments of up to 30% of the cost of insurance coverage (up from the current 20%) to workers who participate in such programs and meet certain health-related benchmarks.  The program will be administered by the Department of Health and Human Services.
Here are ten tips for companies that want to start a Wellness Program at work:
(1)  Accept that 87.5% of health care claims costs are due to an individual's lifestyle; (Source: Indiana University-Purdue University, Fort Wayne Study, 2006)
(2)   Establish a Wellness Mission Statement that involves the following concepts: (a) encouraging healthy lifestyle habits (regular physical activity, good nutrition, weight management, and stress reduction); (b) an understanding of the impact on one's health and health care costs due to common health risks such as high blood pressure, tobacco use and high cholesterol levels; (c) the importance of preventative care and disease management; and (d) a commitment to reducing the utilization of services/treatments that are not cost effective (55% of Emergency Room visits are estimated to be unnecessary on an annual basis);
(3)  Identify a lead coordinator within your organization with a personal interest in wellness to oversee this initiative;
(4)  Clean out the vending machines; replace candy and junk food with healthier snacks such as granola and reduced-fat and low calorie treats;
(5)  Buy your employees pedometers to encourage employees to walk the recommended 10,000 steps a day or exercise 30 minutes a day;
(6)  Offer confidential Health Risk Assessments ("HRA") so that your employees  (and their spouses) can be more proactive and aware of their health issues. Check out the Wellness Wizard, a free on-line HRA that is available at no charge by simply letting them know how many employees you have.
(7)  Have speakers come to your company to discuss topics ranging from cardiovascular disease (25% of Americans are affected), high blood pressure (26% of Americans are affected), high cholesterol (30% of Americans are affected) to stress-reduction techniques (44% of Americans are affected);
(8)  Encourage friendly contests and challenges amongst your employees (steps per month challenge, weight loss challenge, etc);
(9)  Ask your health care service provider to help you roll out a Wellness Program (many have departments designed specifically to help their clients with Wellness Programs);
(10) Consider offering financial incentives – for example, some companies adjust co-pays to drive employees to more cost-efficient use of quality providers/treatments or provide an incentive for employees who get all of the recommended screenings.
MCM Capital Partners is a Cleveland based micro-cap private equity fund investing in niche manufacturers, value added distributors and specialty service businesses. For more information on our private equity firm and investment principles, contact us today.