MCM Makes First Investment In Targeted Thermoplastics Industry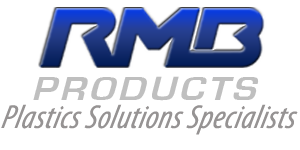 CLEVELAND, OHIO – As a result of a dedicated search effort, MCM Capital Partners ("MCM"), has teamed with Mr. Craig Jack, a talented executive, and the incumbent management team led by its principal shareholder, Mr. Randy Gardiner to recapitalize RMB Products ("RMB"), a niche manufacturer of engineered, high performance thermoplastic products and solutions for demanding industrial applications.  Senior financing was provided by Key Bank.  Financial terms for the deal are not being disclosed.
Founded in 1963, RMB (Fountain, CO) prides itself on providing highly engineered thermoplastic solutions to blue chip customers in the aerospace, chemical, semiconductor and biopharmaceutical industries.  RMB's vertically integrated capabilities include design engineering, custom resin formulationand compounding, rotational molding, compression molding, injection molding, twin sheet thermoforming and laser sintering.  The Company's portfolio of high value added thermoplastic products and services, in combination with a talented management team make it a highly attractive investment opportunity for MCM.
Moving forward, MCM appointed Craig Jack as President of RMB.  Jack, a talented former Thermo Fisher executive with 16 years of experience in the engineered thermoplastics industry, will work with the incumbent management team to create a dedicated sales and marketing effort, build new customer relationships, and extend and expand existing product lines in order to drive organic growth.  Mark Mansour, Managing Director of MCM, believes "RMB's technical capability, combined with Craig Jack's market knowledge, extensive customer and distributor contacts will be invaluable in achieving increased market penetration across the company's core markets."
"RMB has developed deep technical capabilities to address their customer's most difficult application problems," said Jack.  "There are tremendous opportunities to drive growth in this business, and I look forward to working with MCM and the RMB management team to putting the plans and organization in place to realize the company's potential."
"I am very excited about the future," stated Gardiner.  With his technological knowledge and vision, Gardiner will continue to drive process development and R&D as the Chief Technology Officer of the company.  "Partnering with Mark, Craig and the other professionals at MCM will provide a much broader level of expertise to the company.  I am looking forward to working together to see RMB reach unprecedented heights."
RMB is the sixth platform company acquired by MCM using funds raised through MCM Capital Partners II, L.P.
For more information on our private equity firm and investment principles, contact us today.