The New Age of Deal Origination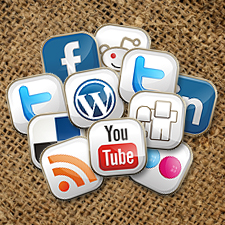 As I was responding to posts on my personal Facebook page last week I began to contemplate the impact social media has had on our lives.  Become a Fan, Like Us, Follow me, Friend me, Tweets, Posts, Tagging, News feeds, Status updates, it seems that's all kids are worried about these days.  Then I balked at my thought process…kids?  Social media (blogging, podcasting, online video, social networking and wikis) is no longer just for teenagers and college students.  In fact, it took me less than five minutes to navigate through Facebook's and LinkedIn's advertising pages to determine over 112 million users on Facebook are between the ages of 25 and 64 and LinkedIn currently has grown to over 80 million active professional profiles (35 million in the US).  The numbers are astounding and lead me to believe it's time we all change our thought process.  Social media has penetrated all aspects of the business world and is transforming the ways in which we communicate.
Recently, the Center for Marketing Research at the University of Massachusetts Dartmouth updated its annual study on the adoption and practice of social media by the Inc. 500, a list of the fastest-growing privately-held companies in the US.  The study found most businesses are beginning to recognize the importance of leveraging social media, with 91 percent of companies reporting the incorporation of at least one social media service or tool in 2009.  Respondents in the study also believe social media provides a competitive advantage, with adoption enhancing the prospect of success through practice and evolution.
Below are five compelling reasons you should consider using social media tools to promote your firm or business.
Find Your Audience:  People are going to find you where they are, not where you want them to be.  Your target audience is constantly communicating on social media sites.  Find and identify what sites they frequent and develop a social media strategy based upon your research.
Brand Recognition: Using social media allows your company to reach a broad audience of potential investors and acquisition targets.  It augments effective and efficient communication of one's brand which is invaluable for deal flow, fundraising, recruiting, and investing.
Increased Search Engine Rankings: Search engines like Google and Microsoft Bing are increasingly utilizing the information from social media sites to influence the rankings in search results.  Thus, establishing a presence on social media sites will enhance your visibility.
Brand Management:  Having a social media presence allows you to better understand what current and potential customers are saying about your firm or business.  Through active social media monitoring, you have the opportunity to address negative comments and correct false or inaccurate information about your brand.
Niche Marketing: Social media allows you to cost effectively reach very specific subsets of individuals based on their personal preferences and interests allowing you to create unique social media profiles and strategies based on your target audience.
In order to stay in front of our target audience, MCM Capital Partners launched a social media campaign about six months ago.  We have implemented Facebook, LinkedIn, an RSS feed, and a weekly blog into our website in order to promote our brand, increase search engine friendliness, expand our deal referral network, and enhance relationships with those already in our network.  Additionally, we are tactically using social media tools to augment our communications to our current LP's, prospective investors, entrepreneurs operating businesses within targeted industries, investment banks and intermediaries.  Each communication method employed and its content is viewed through the lens of "how does this help our firm" and "how does this improve the likelihood our targeted audience will find us?"  (For a more in depth view of how our firm utilizes social media please check out this case study by Navon Partners)
Private equity investing is a relationship business encompassing a relatively small number of LPs, entrepreneurs, executives, and intermediaries.  As more of our personal relationships move online, social media becomes a very cost-effective way to strengthen a firm's corporate relationships and increase deal flow.
Going forward, we believe, successful deal origination will no longer be restricted to attending industry or networking conferences, following up on published reports, marketing meetings with intermediaries, mailings, or cold calling campaigns.  Accordingly, at MCM we have made a significant investment in social media as successful origination will also be measured by number of visits, impressions, groups, comments, connections, subscribes, likes, shares, and re-tweets.  Is your firm ready?
For more information on our private equity firm and investment principles, contact us today.