When Sharing Trades Secrets Is A Good Thing…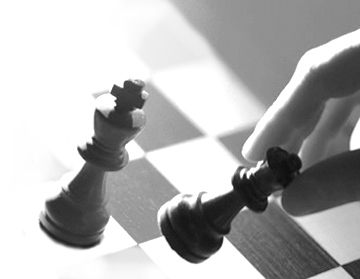 CEO's of MCM's portfolio companies are constantly faced with the extraordinary challenges of growing revenues and building shareholder value.  To support our team's efforts, MCM launched its inaugural Annual CEO Summit in 2005.  This two-day event culminates in our portfolio company senior executives listening, learning, and sharing their operational practices with industry experts in different fields.   MCM's Annual CEO Summit has successfully led to the sharing of best practices amongst our portfolio companies as well as  expose them to new business practices to help them build on each others successes in an effort to increase shareholder value.
MCM's Annual CEO Summit has been held in venues ranging from Quicken Loans Arena (the former home of the self-titled "King James") to Northeastern Ohio's leading product development firm, Nottingham-Spirk.  Topics have ranged from product innovation and development, web-based interactive marketing techniques and strategies, business development in recessionary conditions and strategic pricing initiatives.  While each topic could easily justify its own blog post, the strategic pricing discussion was an eye opener for all in attendance.
At MCM we believe strategic pricing encompasses three facets: price leaks, product pricing and pricing strategy.  While I love sitting in board meetings listening to innovative and well thought out initiatives to drive operating profit, nothing gets my juices flowing more than a deep dive discussion on pricing.   Why?  As Michael Marn and Robert Rosiello's point out in the Harvard Business Review article, "Managing Price, Gaining Profit", a 1% unit volume increase will yield a 3.3% increase in operating profit while a 1% improvement in price, assuming no loss in volume, will lead to a remarkable 11.1% increase in operating profit, nearly a four times greater impact on profitability.
During a four month pricing review process at one of our portfolio companies, management discovered the company could raise prices by 3% on its B,C, and D moving items with little risk of being accepted by the marketplace.  In fact, it put the company's pricing more in line with where the competition was pricing its products.  Additionally, the process identified numerous price leaks ranging from unauthorized price overrides, the lack of validated competitor pricing when matching a competitor's price, frequent neglect of inputting minimum order surcharges into the system to not charging re-stocking fees for returned items.  Collectively, the price increases and the elimination of price leaks are projected to increase EBITDA by over 15%, not a bad return on a $50,000 consulting fee.
According to  Price For Profit, a leading Cleveland-based pricing strategy consultant whom MCM has engaged at several portfolio companies, an AMR Research survey of more than 200 companies indicates that the majority of respondents felt their company's price management capabilities were "good" or "excellent".  Yet, analysis conducted on these very companies shows that 97% of them have significant improvement opportunity in price management.  Depending on the human resource capabilities within your company, consider hiring a third party pricing strategy consultant to help you navigate this complicated process.  Please do not hesitate to call should you have any questions.
For more information on our micro-cap private equity firm and services, contact us today.