It's A Small World After All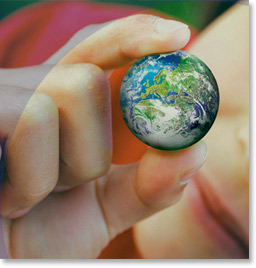 Since MCM's inception in 1992 the world has become much smaller with the rapid emergence of the BRIC (Brazil, Russia, India, and China) countries, particularly China and India.  Several factors converged to change this landscape rapidly over the past decade.  First, China's admission into the World Trade Organization led the way for political and economic reforms which facilitated the rapid growth of foreign investment in China.  This investment funded factories and transportation infrastructure, thereby providing for China's rapid industrial development.  Accelerating that trend, along came the Internet providing instant access to information and affordable and robust communications.  The combination of capability, communication, and cheap labor has driven China's explosive growth and, along with it, the rise in global commerce. While China became a mecca for manufacturing, India, became a hotbed for outsourced business services.  India, with traditionally strong educational and commercial legal systems, but high unemployment levels was ripe for the picking.  The Internet and broad band communications allowed western businesses to tap into an inexpensive, yet highly educated labor pool for activities such as software development, electrical engineering, and call centers.
Today, at the click of a mouse, virtually any component, product, or service can be researched and eventually sourced from far flung suppliers.  Low Cost County (LCC) sourcing was once the exclusive domain of Fortune 1000 companies having the financial resources to fund captive factories and/or foreign sourcing office. In a relative blink of an eye, the Internet, and yes companies like Google, shrunk the world so that virtually any company, regardless of size, could implement LCC sourcing strategies.
The tendency for capital to seek the lowest cost of manufacturing, and highest returns, ensures LCC's will attract a greater amount of investment than developed economies and thus continue to attract manufacturing and service jobs to the detriment of mature economies like the US and Europe.  As private equity investors, we are charged with making intelligent investment decisions despite the globalization of the world economy.
In dealing with the new world order, in the context of a small cap leverage buyout fund, our investment approach has evolved to either finding businesses that, to paraphrase Warren Buffet, possess a 'wide moat protecting the castle from invaders' (foreign or domestic) or conversely leverage low cost countries for competitive advantage.  MCM's portfolio company Dexmet serves as a good illustration of the former while portfolio company StyleCraft provides a good example of the latter.
Dexmet, as a result of its internally designed proprietary equipment and technical excellence, is one of a handful of companies worldwide capable of manufacturing expanded thin foils and polymeric meshes.  The company's products are used in a variety of applications within aerospace, automotive, portable power, and filtration markets.  One particularly exciting emerging product application is the use of Dexmet's thin expanded foil to protect newly designed composite aircrafts (e.g., Boeing 787 and Airbus A350) from damage caused by lightning strikes.  Gross margins exceed 45% and, depending on the application, can exceed 85%.  Margins such as those are pretty good evidence of the company's moat and its superb management team.
While we continue to seek niche manufacturing companies possessing unique moats such as Dexmet, our investment strategy also includes businesses which leverage LCC's.  For example, during 2009, we reacquired StyleCraft Home Collections, a leading company in the home décor industry.  StyleCraft was an early entrant to low cost country sourcing beginning in the early 1990's at a time when all of its competitors were producing domestically.  Its moat was built on outstanding design capability, superb supply chain execution, and long established LCC supplier relationships.  Widening that moat, over the past year, StyleCraft has backward integrated into China with its own manufacturing and distribution facilities and forward integrated into category management for its retail channel partners.  In essence, StyleCraft is becoming a total solution provider for its customers by not only providing great style at a great price, but also providing product selection and department layout services which have proved to boost its customers category revenues substantially.
Although we will stay true to our small cap leverage buyout roots, our investment strategy will continue to evolve with changing macro-economic conditions.
For more information on our private equity firm and investment principles, contact us today.