Is Your Website Adding Value To Your Business?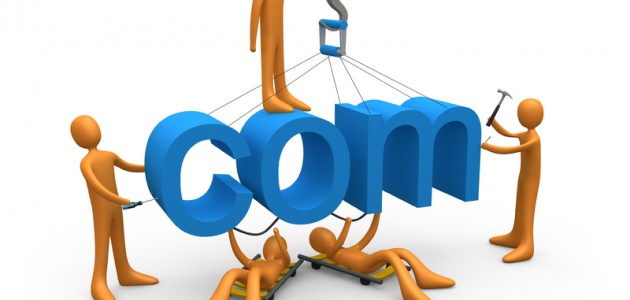 Where do you go when you need to purchase a replacement part for your Toshiba XT90CA printer, find a vacuum repair shop, or find an equity partner if you were seeking a liquidity event via the sale of your privately-held business?  If you live in a third world country or it were 1987, your answer may be the Yellow Pages.  However, since the commercialization of the Internet in 1995, those yellow books have been displaced by a screen and a keyboard.  In North America, nearly 77% of the population, or 266 million people, access the Internet on a regular basis to shop, conduct research, check sport scores or just surf the web to pass time.  In light of the obvious importance of having a fully functional website to be the "on-line face" of your company, it amazes me to see how many companies do not have a web presence, or if they do, one that lacks functionality or a logical user-interface.
MCM Capital Partners has an 18-year history of introducing best practices amongst our portfolio companies that today includes B2B niche manufacturing, specialty service and value-added distribution companies.  At the time MCM acquires a company, many of which are owned by the entrepreneur who founded the business, we often discover these businesses have not allocated the necessary resources to develop an interactive and fully functional B2B website that can differentiate itself from the competition.  Post transaction, it is our responsibility to introduce our CEO's and management teams to consultants that have a particular expertise in a discipline that could add value to the business.  This could include marketing strategists, pricing experts, lean manufacturing professionals and website development firms.
The CEO of a local interactive marketing agency in Cleveland, Ohio recently recommended companies refresh and redesign their website every 3 years to incorporate new technologies and to ensure the message they are communicating to their customers remains current.  For example, Cole Information Services, a reference directory and lead generation business owned by MCM, revamped their website in 2009 and introduced "Live Chat" capabilities in 2010 for its Cole List product line.  This new addition has been a success with Cole's customers and has differentiated the company from several of its competitors.  According to Mark Nelson, VP Sales and Marketing, the "Live Chat" capabilities have led to new customers (8% of "live chatters" convert to customers) and fewer telephonic calls flooding the company's technical support lines. Cole plans to role out these capabilities to a second product line within the coming 90 days.
According to The SCube, a designer of websites, the following are some guidelines to ensure that your B2B website is functional, effective and user-friendly for your customers:  For a complete list please click here.
Optimize your website for popular search engines:   An effective search engine optimization strategy will ensure you will not only get targeted visitors from organic search results but also help you establish a company brand.
Balance visual design: The design of your website will impact people's perception of your organization. Empirical data shows that it only takes 7-10 seconds for a visitor to decide to stay on a website or seek another website to review.
Clearly communicate what your company offers: Provide a straightforward description of your company's purposes and make sure that the information is easily accessible from anywhere of website.
Emphasize your business approach: If your business approach differentiates you from the competition highlight it on the homepage (e.g. free shipping, low prices, quality products, etc.).
Use pictures to augment the text:   Appropriate pictures that augment the websites content make a more positive user experience than a heavy wall of text.
Is your website functional? Is it interactive? Does it tell a good story about your company, its products and its services? Does it differentiate you from your competitors?  Is it optimized for search engines?  If not, do yourself a favor and hire a professional interactive marketing agency to develop a website that will add functionality and add value to your business.
For more information on our private equity firm and investment principles, contact us today.