Jockeying Private Equity at The Belmont Stakes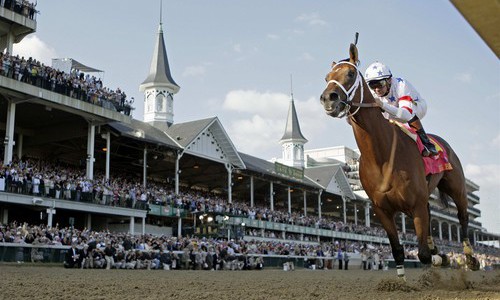 For a former professional baseball player with a degree in finance from Fordham University, the term private equity sounded like the name of a long shot at the Belmont Stakes.  However, a number of former professional athletes have taken the reigns and jumped in the private equity saddle.
I am not afraid to admit my first few days on the job sounded more like Belmont PA announcer Dave Johnson trying to squeeze in every last word during the final stretch at Belmont Park.  "And down the stretch they come!  It's Private Equity in front by a length and a quarter, Recapitalization on the outside in second, and showing up in third is Leverage Buyout with Bifurcated Market bringing up the rear.  Micro-Cap is moving along the inside rail looking for racing room but here comes Leverage Buyout on the outside trying to take the lead and Leverage Buyout now in command with Recapitalization a half length behind, Recapitalization makes a late move in the middle of the race track, and Recapitalization and Leverage Buyout are now neck and neck, it's coming down to the wire…"
The vernacular may have been foreign but the numerous principles I learned from my experience on the field transcend both professions making the transition from baseball to private equity smoother than anticipated.  For athletes with a college degree who have given thought to a career after sports, the skills developed over the course of an athlete's career such as teamwork, leadership, time management, working well under pressure, coping with failure, the drive to succeed, and most importantly, the willingness to compete each and every day can be worn with cleats or loafers.
Many former professional athletes have made the move to the private equity industry utilizing the skills they honed in a fast paced, pressure filled, and highly competitive environment.  Here is a short list of some of the names you might recognize:  For a more complete list click here
NBA Hall of Famer Earvin "Magic Johnson is one of the most successful, with his private equity fund Canyon-Johnson Urban fund, which invests in under-served urban areas.
Former New England Patriots quarterback Drew Bledsoe founded Bledsoe Capital Group, a venture capital and private equity group primarily focused on emerging clean technologies.
Former San Francisco 49ers quarterback Steve Young was a co-founder of private capital firm Sorenson Capital, which focuses on small-to-middle-market buyouts. He's currently a managing director at Huntsman Gay Global Capital, which was founded by billionaire industrialist Jon M. Huntsman and former Bain Capital executive Robert C. Gay.
NBA Hall of Famer David Robinson is co-founder of Admiral Capital Group along with Daniel Bassichis (former member of Goldman Sachs Investment Banking Division)
When I retired I was more fortunate than many of my former peers having already received my degree in finance before I had to hand in my uniform for a suit.  However, I was still very green in my rookie season for MCM Capital and Dave Johnson showed up more often than not.  I didn't know what I didn't know, but I was willing to work hard, learn from the veterans on the MCM team, and the acumen I gained on the field has continued to be a valued asset for me off the field.
Now three years later Dave Johnson is no longer attending our Monday morning meetings and Private Equity has grown to become the favorite.
For more information on our private equity firm and investment principles, contact us today.